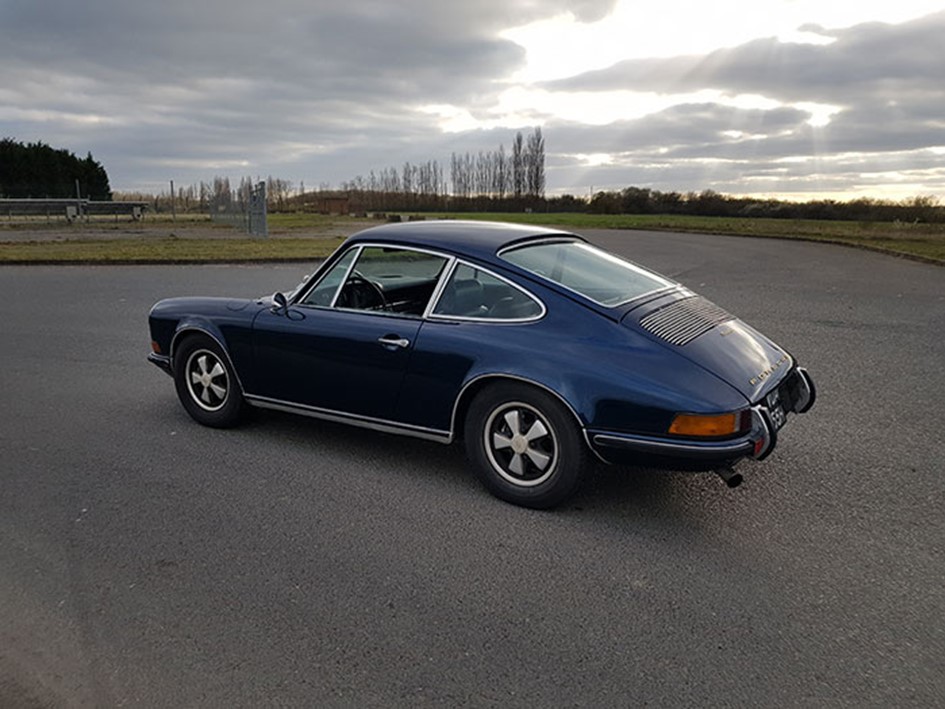 09 Apr 2021
Time warp Porsche 911 2.2E for sale
"Original" car covers a multitude of sins - as does the word "patina"!
It is not often that one comes across an unrestored car like the one that we have for sale - but here it is:
Owned from new by a decorated US Airforce pilot for 44 years - he collected the car from the Porsche showroom in Madrid in 1970 - there's stacks of documentation including the sales invoice and the car was only put up for sale when he was no longer able to drive it.
Acquired by a good customer of ours - the car has been dormant in storage since it's import and acquisition in 2014. Regularly taken for an MOT - we brought the car out of storage this month. Naturally we gave it a little run around the block and we can say that it drives beautifully.
The engine was rebuilt on it's original cases in 2014 and yes it was repainted around the same time - not to today's concours standards - but it has no rot and along with loads of history, comes with it's original headlamps - US legal examples are currently fitted.
Arguably it is far too good to "restore" - it wears it patina superbly and is a riot to drive - where are you going to find one this original anywhere?!
A lovely thing which needs a new home - details on the car are on the link below:
Click here for details and some pictures of this Porsche 911 2.2E for sale