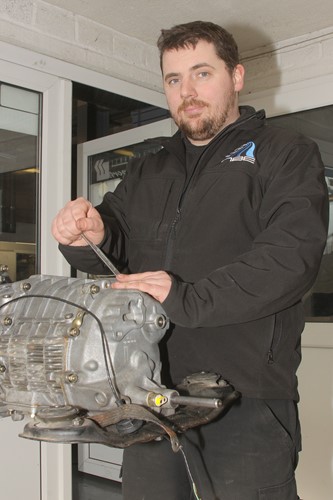 Universally and affectionately known as Little Rob – to distinguish him from his long- standing (and somewhat taller) colleague, Rob(in) Hayers. Lives with his partner and her two children in Leighton Buzzard. Served his apprenticeship elsewhere in the Porsche industry, and has worked as a technician at Westcott since 2007.

As a result of his consistently hard work and attention to detail was in late 2017 promoted to the position of workshop manager, a task he handles with his usual quiet diligence. Passionate about originality and authenticity; in getting it 100 per cent right. Or, if he can, 101 per cent right.

Favourite time of the week: communal fish-and- chip lunch on Friday. Oh, and Monday morning – even if he has spent all weekend reassembling a customer's 2.8 RSR.