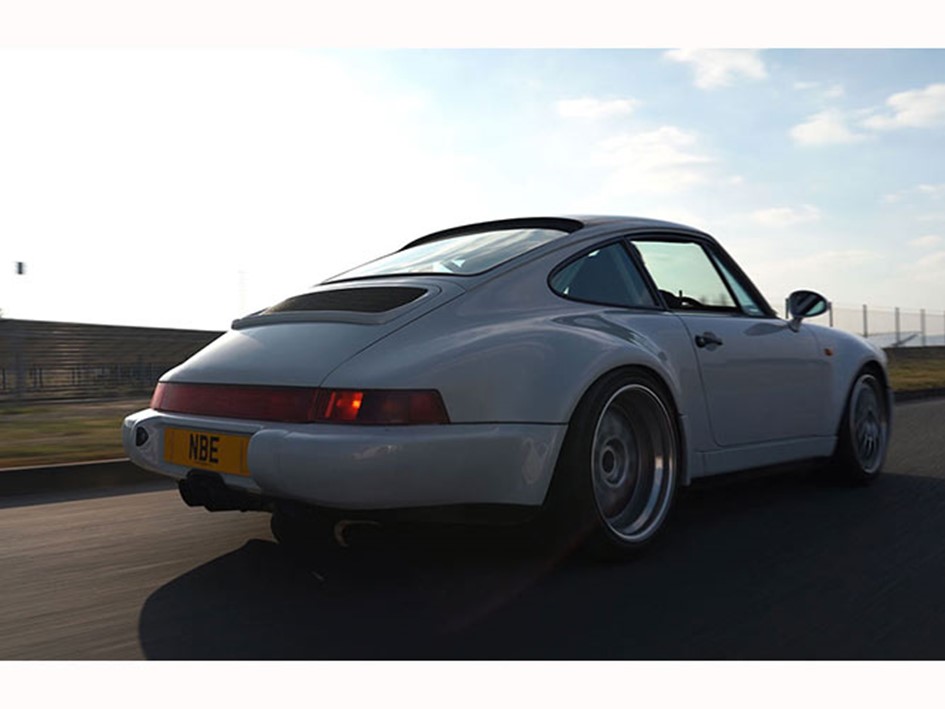 25 Mar 2021
Porsche 911 Special Builds
We have been doing restomods, backdates, special builds - call them what you will - for 40 years.
In the old days it was to make an old air-cooled Porsche look like a state of the art 935(!) - nowadays it seems to be about to about making newer aircooled platforms like 964 and 993 look like older stuff!
Anyway we have created a special builds page to provide a quick insight into what we get up to and just how long we have been doing these builds.
More of our builds will be put up shortly along with other project news and parts.
We have started the page off with a little video of a special carbon body 4.0 litre air-cooled project we have just finished - which produces a genuine 406 BHP with lots of torque - it certainly gave the 997.2 GT3 RS camera chase car a tough task to keep up!
CLICK HERE TO GO TO THE PORSCHE SPECIAL PROJECTS DIVISION