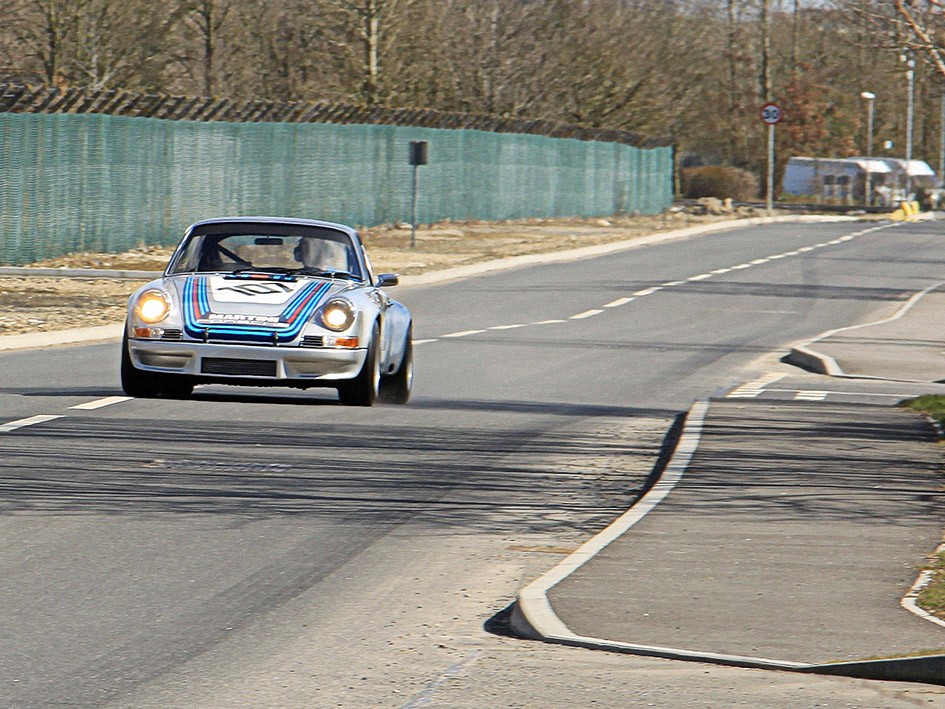 18 Apr 2018
Porsches head for Westcott Venture Park
On Saturday, 18th August, renowned air-cooled Porsche specialist BS Motorsport of Westcott, near Aylesbury in Buckinghamshire, is holding its first open day in five years – with free admission.
The precise format of the event is still being finalised, but it is expected that visitors will be able to look round the engine-building facility – one of the best-equipped in the country – and to view a recently reassembled 930 Turbo unit being put through its paces on the dyno. Also in action will be the company's state-of-the-art Bosch machine for testing and calibrating MFI fuel pumps, and the fascinating device by means of which historic Porsches can be made to give up the sometimes nefariously concealed secrets of their chassis numbers.
Best take your credit card or some cash, too. The company's recently acquired and well-publicised hoard of second-hand air-cooled 911 parts from the south of France has now been sorted and catalogued, and is ready and waiting to give life to potentially hundreds of enthusiasts' projects. Treasures range from dashboard tops to doors, from carburettors to crankcases, and from exhaust systems to complete engines and gearboxes. There is even a genuine Carrera 2.7 RS motor up for grabs.
BS Motorsport is also extending an invitation to other Porsche specialists and individuals who wish to sell surplus spares. 'We want to recreate the atmosphere of the popular autojumbles that used to take place at Husborne Crawley,' says office manager Nicole Parish, and ideally to make this an annual event, as that used to be. A three-metre pitch will cost just £50, a six-metre plot £80, or for £120 vendors can have a full 10-metre-long space. We are also inviting onto the site a number of mobile catering vehicles offering good-quality hot and cold food and drinks.'
There will be plenty of space for parking up and socialising on the leafy edges of an historic World War Two bomber base, and with the BS Motorsport staff on hand the chance to talk through Porsche triumphs and tribulations. Naturally many of the near-priceless cars in the company's storage facility will in deference to their owners remain discreetly out of sight, but it is hoped that a significant number of the latter will none the less agree to putting some on show for everyone to enjoy.