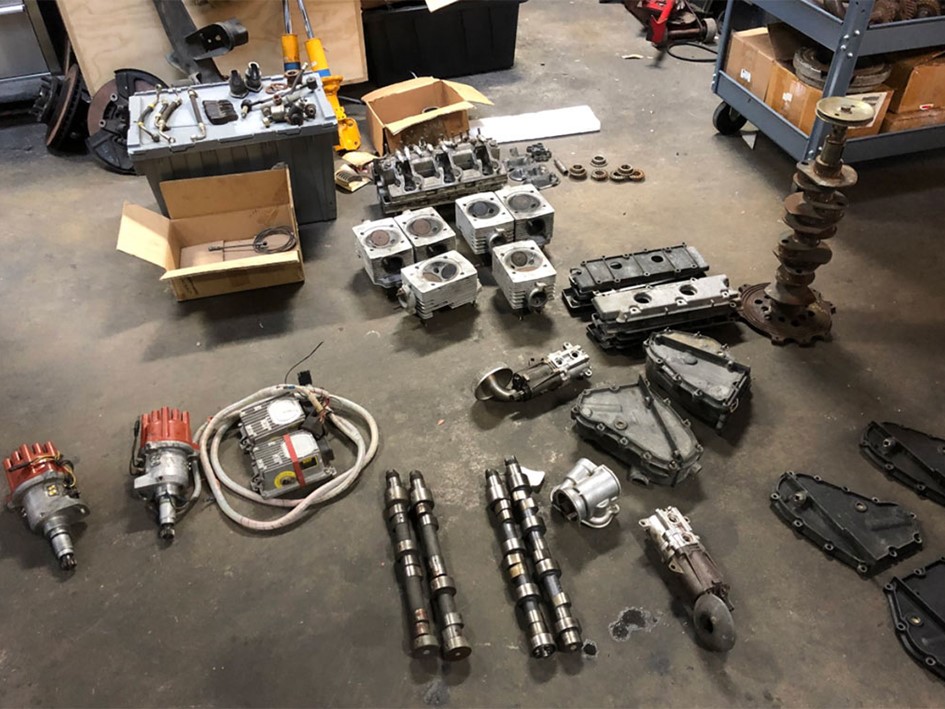 28 Mar 2018
Porsche 911 RS and RSR parts barnfind
We have been busy and recently a 40 foot truck dropped off thousands of rare early 911 parts at our workshops.
It's a project in it's own right just to catalogue what we have got - but to give you a taster - there's loads of RSR stuff such as pumps, slides, suspension etc.
There's even a set of ST crankcases - be quick!
It will take us a while to work out what we have - so if you need anything specific - get in contact.