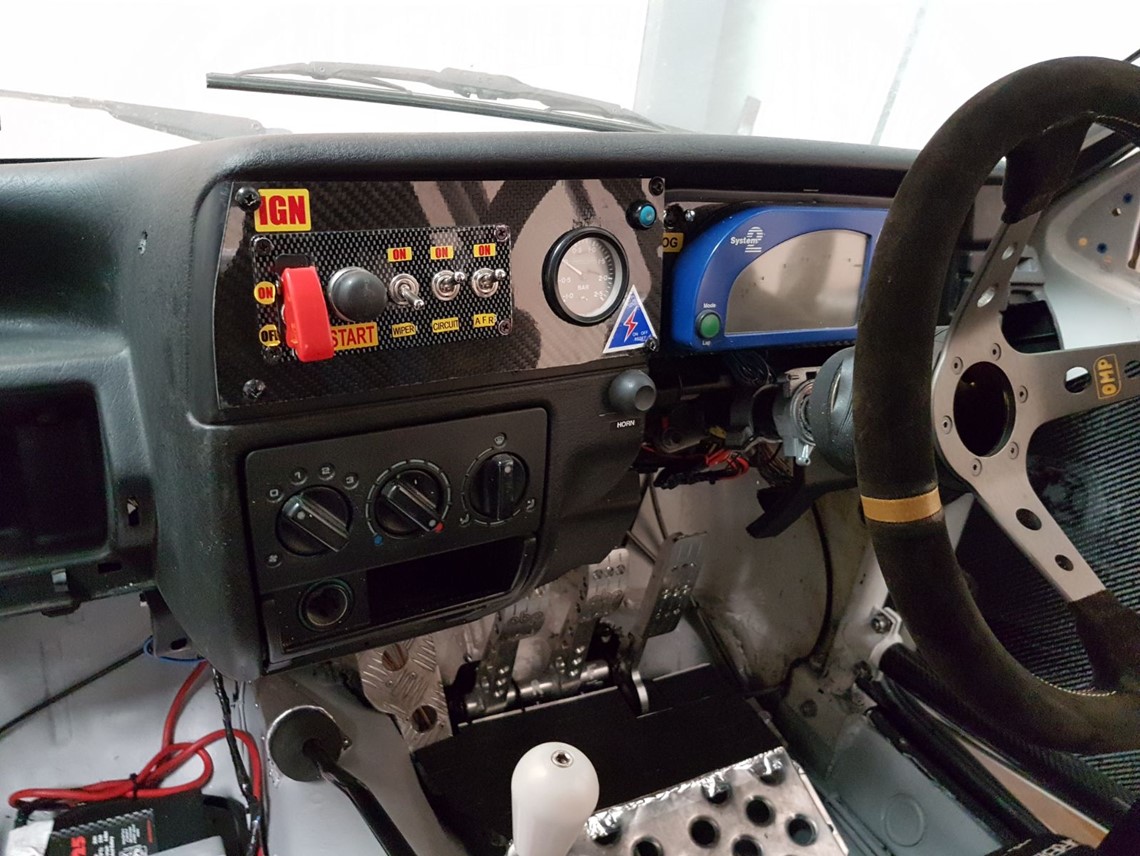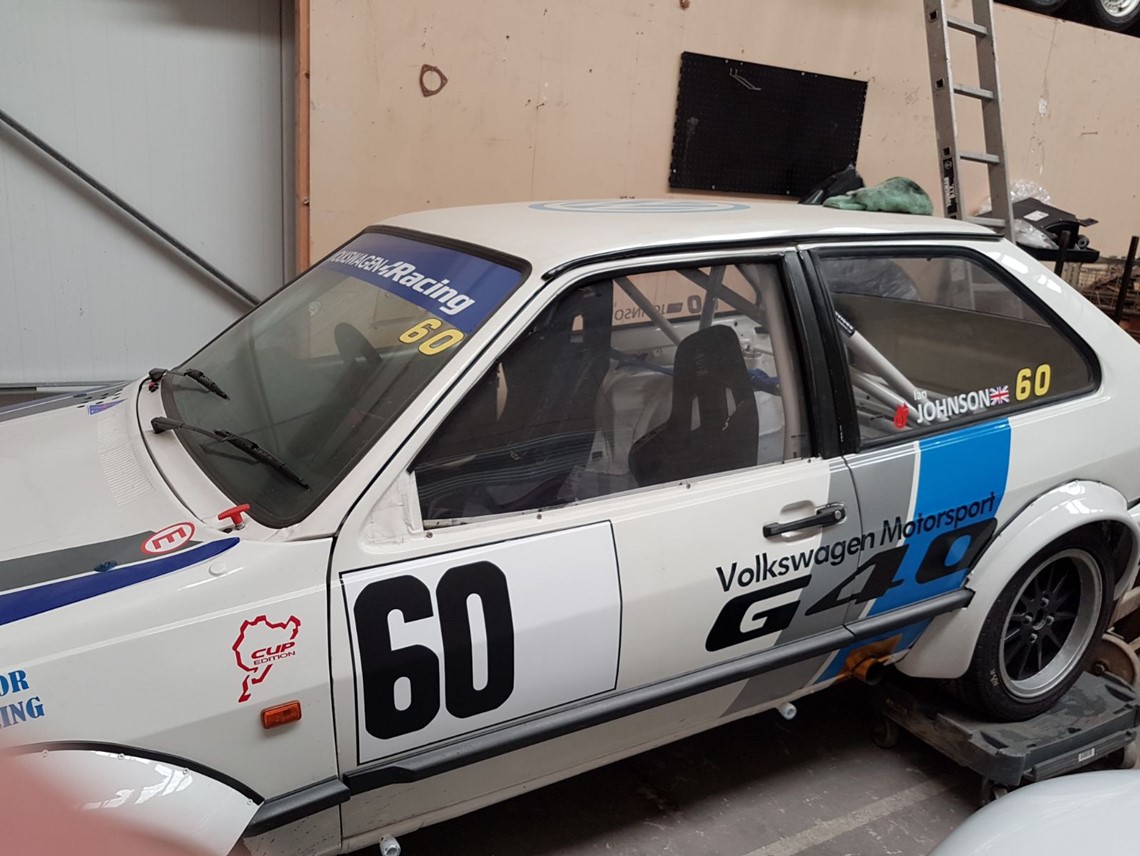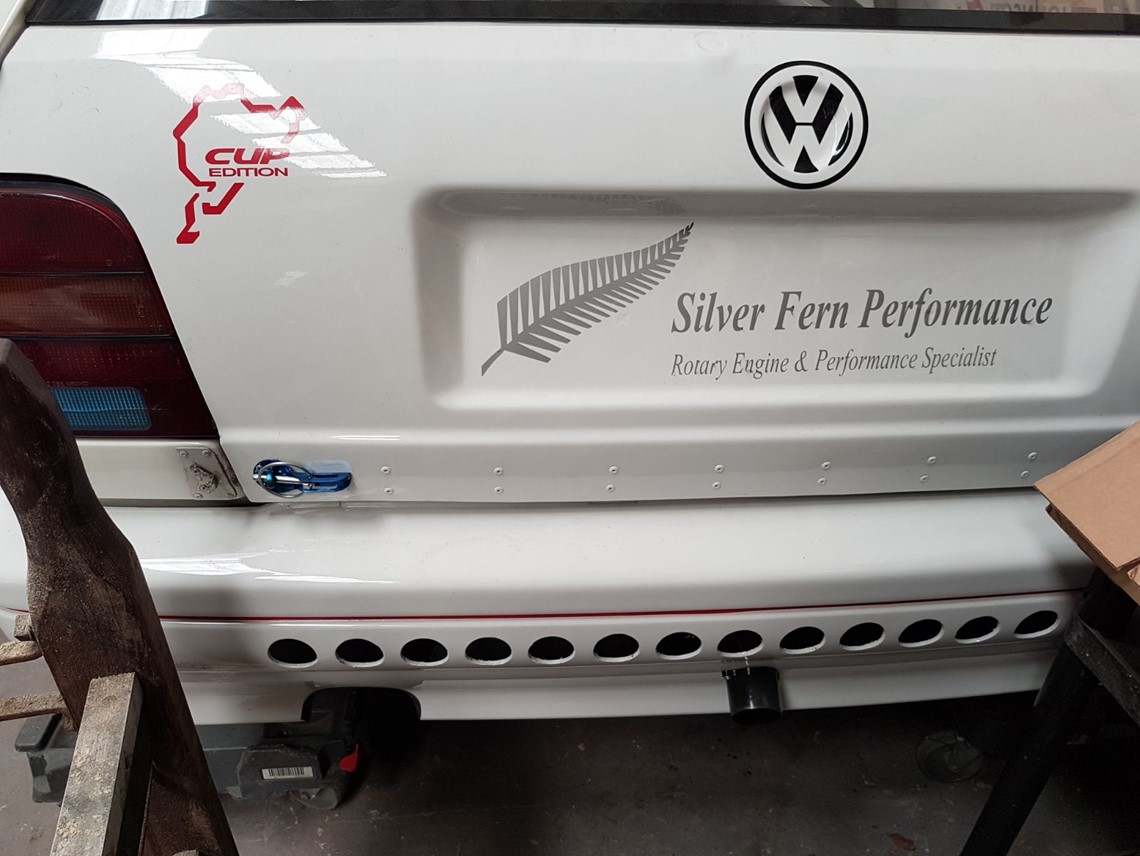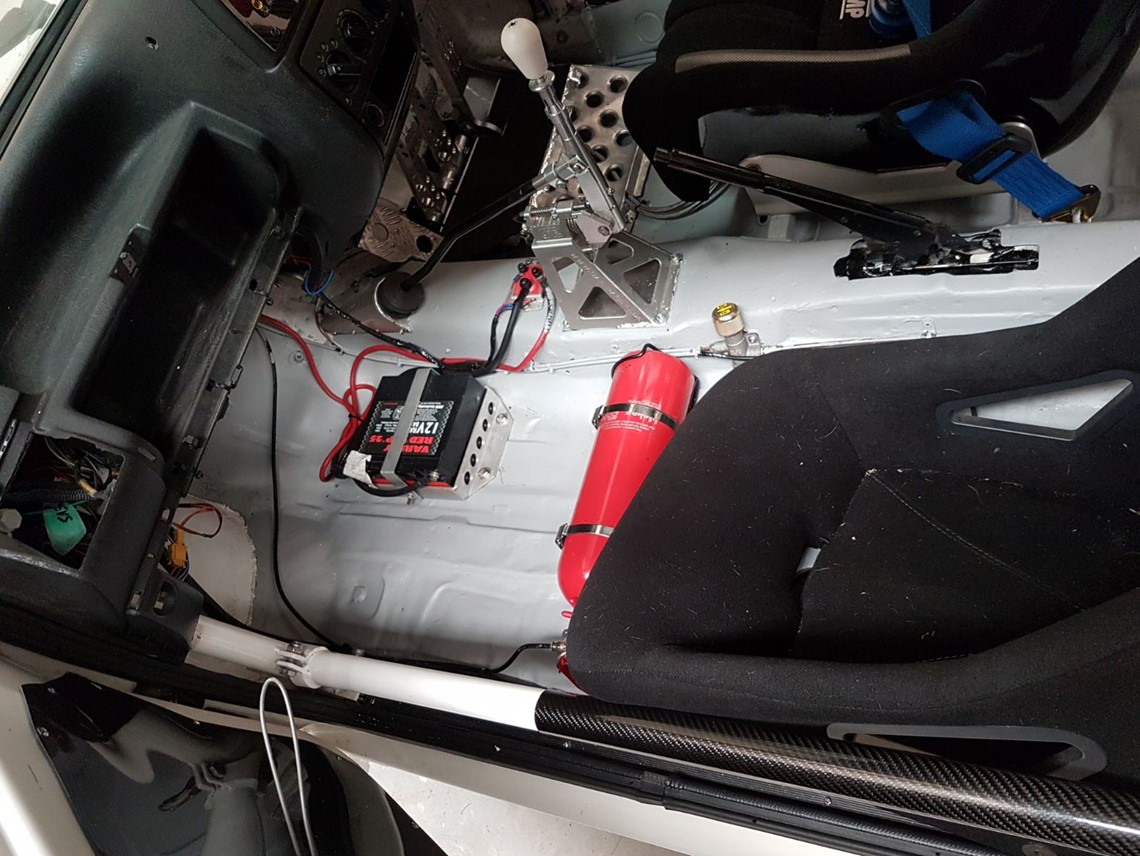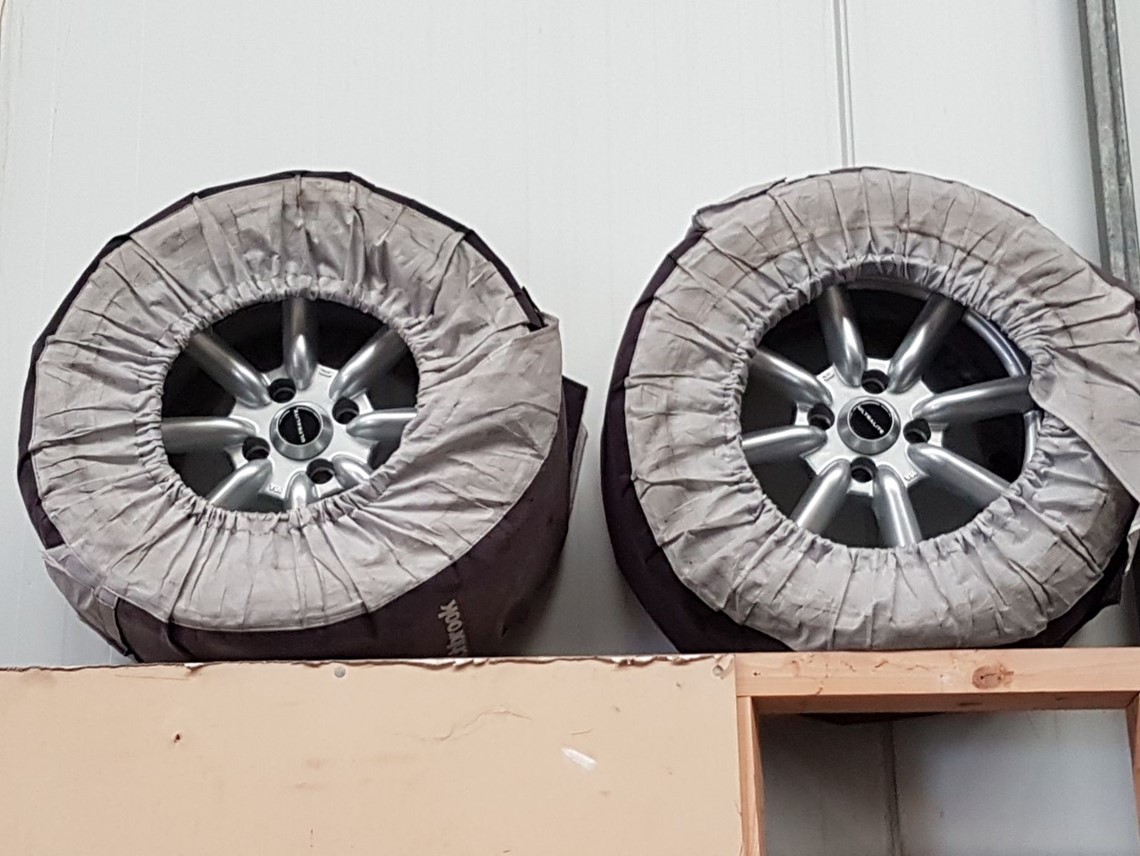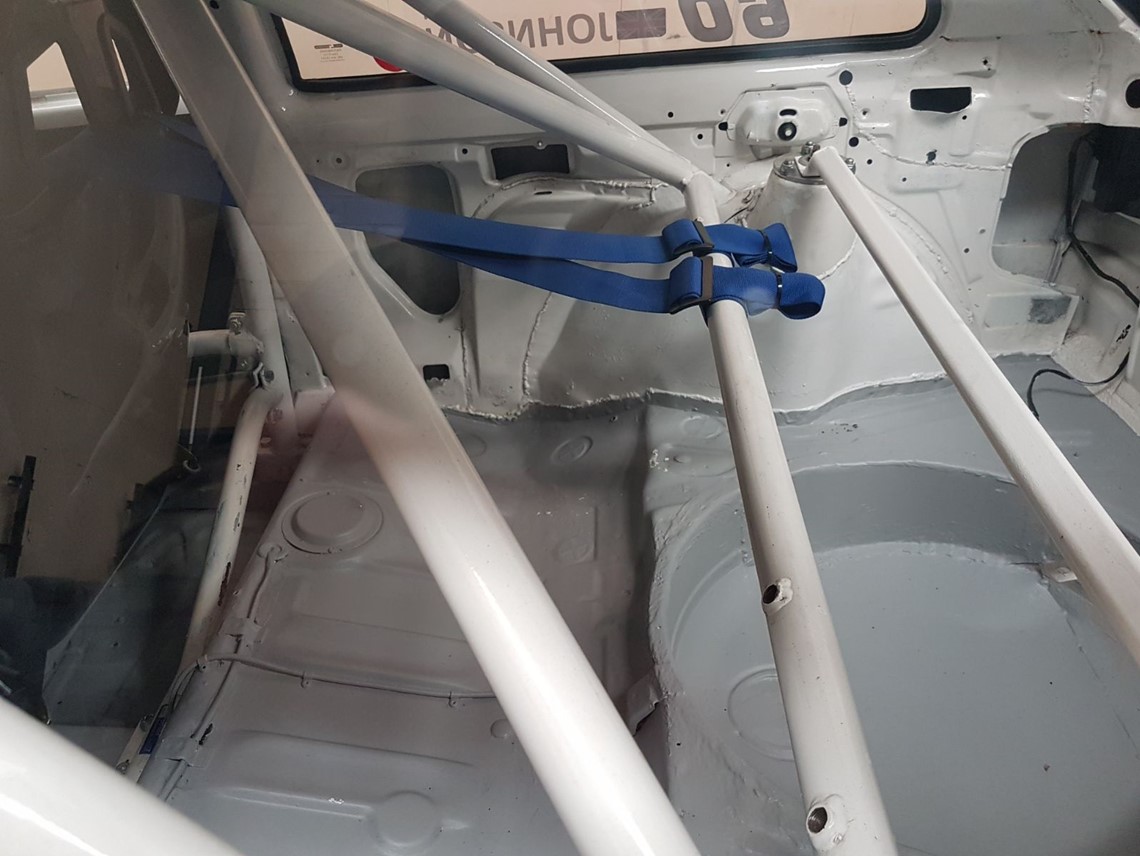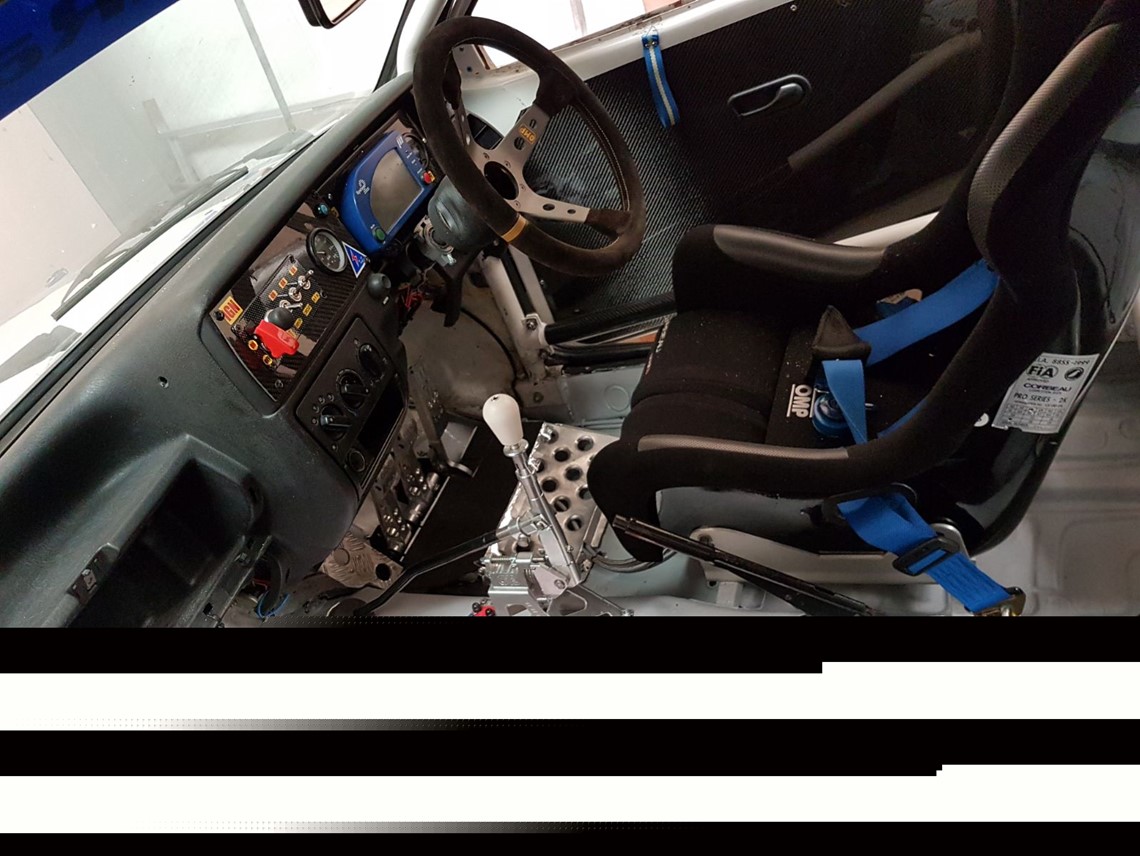 Description
VW G40Cup
Complete with FIA Homologation Documents, MSA Vehicle Passport and V5
This Original G40 Cup is the 'last one' still competing to my knowledge and a very rare car......it is also the only G40 Cup Race car to ever be 'road registered' in 1998 to allow it to compete in a previous roadgoing production class in MSA Hillclimbs.
History.
1 of 50 cars plucked from the production line (before undersealing etc) by VW Motorsport and converted to race spec for the VW G40 Cup Race Series which ran from 1990-96. Built in 1991 by Barwell motorsport and competed in UK Circuit racing until 1996.
Originally driven by Mark Lemmer:
1992-12 starts, 12 finishes, 1 win, 2 second places, 3 third places, 3 fastest laps and 1 lap record.
1993-11 starts, 11 finishes, 3 pole positions, 1 win, 3 second places, 1 3rd place, 3 fastest laps, 3 lap records.
1994-96 Gary james, Tim Munday then drove the car but unable to find the results.
1996-2000
Purchased by Damon Gray in 1996 and campaigned in MSA Hillclimbs Class 7 modified production, converted to road spec and road registered in 1998 to allow it to compete in road going production until 2000 where it was then dry stored until sold in 2006.
2006-2011
Re commissioned by David Sturdy and Richard Vale and competed in MSA Harewood speed Championships winning outright in 2009 & 2010 and coming runner up in 2008.
33 Races, 13 wins, 11 second places, 7 third places with only 2 finishes off the podium in 5 years of competition. Course record holder 12/4/2009-12/5/2012 and still 1 of only 3 cars to go sub 67's.
2012-2015
Purchased by Will Roberts competing in MSA Hillclimbs at Harewood, prescot, Barbon.
13 Races, 2 wins,3 second places and 4 third places.
2016-2018
Purchased by Ian Johnson November 2016from Richard Vale who had bought the G40 back from Will Roberts in 2015 but did not compete just dry stored. The G40 Cup was returned back to Full Modified Production spec from its road going spec.
MSA Vehicle passport June 2017
Competed in MSA Sprints modified production class 3b and also Javelin Sprint series class highly modified production 1600-2000cc.
7 Races, 2 wins, 2 second places, 1 third place and 2 forth places.
Car Condition
Being a race car for all of its 27 years the G40 Cup has had a 'used' life but is very presentable with no rot along with recent paintwork (end 2017) to bonnet, wings, rear hatch, front bumper, rear bumper and 4 arch extensions. Everything works as it should with nothing needing doing mechanically, its on the button ready to go with a good spares package included.
NB: This is a used 'Race Car' not a garaged show car, it has been used and abused for 27 years.
Car Spec
Wet weight 711kgs
Shell
VW Motorsport fully seam welded and strengthened shell, G40 Cup Safety devices 7 point roll cage with 10 additional fixed bolt to shell points, door bars, harness bar with integrated eye bolt points.
Weld in seat rail
GRP Bonnet
GRP Rear Hatch
Plastics 4 performance poly carbonate windows (sides and rear)
Welded in Sill stand kit with 4 x 500mm height stands
Engine
Rebuilt in 2015 by Darren Underwood and only competed in 11 sprints which is approximately 125 miles of racing along with 2 ½ day track days at Oulton park and Anglesey.
1341cc Fully Forged, lightened and balanced, wossner pistons and rings, PEC rods, Mahle bearings, baffled sump.
Brand new (2015) big valve head ported and polished with Schrick race guides, titanium retainers, springs, cotters and Schrick camshaft.
Compression 8:1
GT ported inlet manifold
De wedged ported throttle body
Stainless 4 branch exhaust manifold (wrapped)
Side exit power-flow 3" exhaust (92db)
Jabba sport R1 ported G40 Supercharger running 11psi boost......dyno graphs showing 177bhp (Dec 2016) running rich with fuel pressure set wrong and dyno graph after build in 2015 of 192bhp (different rolling road used). Power is somewhere I expect between the two.
Gearbox
G40 Cup ATV gearbox with ratios:
1=3.455
2=2.095
3=1.469
4=1.098
5=0.851
CAE Ultra Short Shifter
G40 Cup LSD-Plated Gemini with ratio 4:3:1......comes with spare circuit 3:3:1
Clutch
Paddle Clutch with lightened flywheel (unknown make)
Suspension
Front:
G40 Cup fully rose jointed steering & suspension
G40 Cup Eccentric adjustable top mounts
G40 Cup Adjustable platform strut with shortened Bilstein 40mm Group A inserts, 342lb springs
G40 Cup solid ARB with Cup lowering blocks
G40 Cup adjustable top strut brace
Lower Chassis brace
Adjustable lower control arms
Custom Geometry set up by Simon Stanley Chevron Motorsport
Rear
G40 Cup rear beam with integrated torsion bar
Black poly bushed
Avo adjustable platform, rebound coil over's with 420lb springs
Brakes
Willwood Dynalite 4 pot calipers with custom bracket
Custom BG Motorsport Bells
Custom 300mm x 22mm Mtec grooved & vented disk
DS3000 pads
Braided brake lines
Motul RF660 brake fluid
OBP Billet Floor mounted adjustable bias pedal box
Dash Mount brake bias adjuster
G40 Cup AP rear bias valve (original)
Wheels/Tyres
Wheels 1: Ultralite 8 x 15 ET0 fitted with Avon 8.0 x 21.5 15 A15 Hillclimb slicks
Wheels 2: Compomotive MO5 7 x 15 ET12 front, ET25 Rear fitted with 2 x Avon 8.0 x 21.5 15 cut A15 hillclimb slicks
Wheels 3: Mimms 7 x 15 ET25 fitted with Toyo R1R 195 x 50 x 15 list 1b tyre (wets) which have done 4 laps
Spare tyres:
Nearly new 2 off 9.0 x 21.5 15 Avon A15 hillclimb slick wrapped and stored correct
Nearly new 2 off 7.5 x 21.5 15 Avon A15 hillclimb slick wrapped and stored correct
Old 2 off 8.0 x 21.5 Avon Soft compound slick
Old 2 off 8.0 x 21.5 Avon Medium compound slick
Interior
Carbon Tec door cards
Corbeau bucket seat (not in date)
Willians 4 point Harness (not in date)
Sparco Suede deep dish steering wheel with boss
Lifeline pumbed in fire extinguisher with external pull cord (in date)
Varley Red top battery
Cartek ignition cut off system
Carbon dash panel with ignition switch, ignition reset, wiper, dash, afr switches and Racetec boost gauge
Pi Research System 2 Race dash:
Laptimer, data log, rev counter, speedo, oil temp, water temp, oil pressure, fuel pressure, battery level etc.
Stack wideband AFR gauge with fitted wideband sensor
Spares
Adjustable lower control arms, AP disks, brake Pads, CV joints, Drives hafts, cables ,Cup diff, ball joints, track rods, head bolts, inlet manifold, fuel injector rail with loom, FPR, pedal box, gear lever and linkage.
Also all original glass windows, rear hatch (required for certain race series homologation), All interior parts that would turn the car back into 'road going production class': rear seat, seat belts, door cards, parcel shelf, window reg's etc.
The G40 Cup comes with all document: V5 registration document, MSA Vehicle passport, FIA Homologation documents, Dyno graphs and a folder full of invoices totaling over £16,000. Also the magazine feature on the car which had a 7 page spread, Club Polo 2018 Calendar where the G40 Cup is the May Cover picture.
Specification
Trim:

Colour:

White

Year:

1991

Price:

£18,000